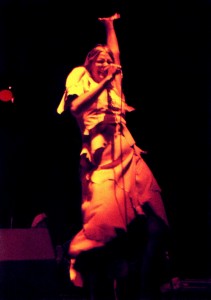 We've provided some samples of Jean's music below as well as the audio of and interview with Jean right after she appeared on the tonight show. Check out her live performance of the National Anthem!
Also check out the "Interpretations" page.
Contact us to receive more of Jean's music.
Why Can't I Fall in Love Again
I Made A Wish
I'll Sing To You From The Mountains
The Sierra Suite
The Star Spangled Banner
Jean's Performance on The Tonight Show
Introduced by McClain Stevenson as Jean Poleman. Jean was married at the time.
Jean's Interview after the show