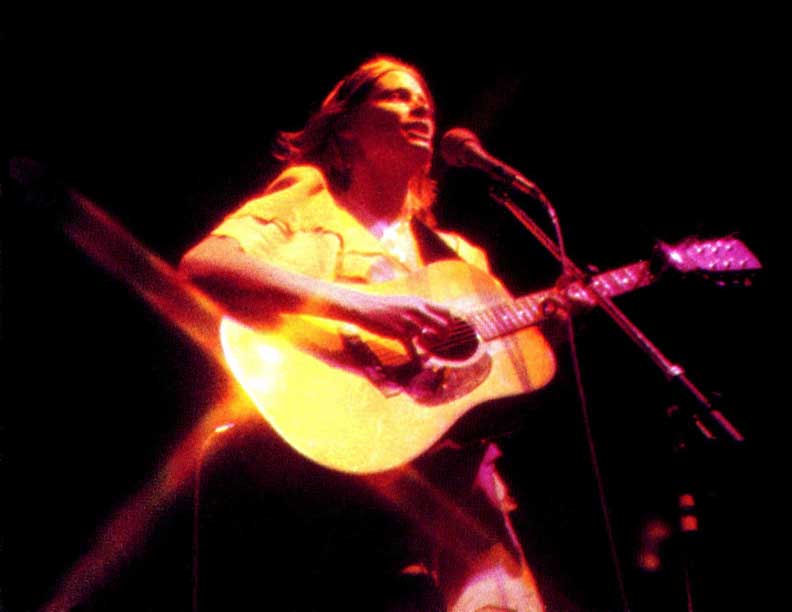 JEAN MULLEN WAS A SINGER/SONGWRITER FROM THE MIDWEST WHO LIVED AND PLAYED MUSIC IN LA THROUGH THE MID TO LATE 1970S. SHE LOVED THE SIERRA NEVADA MOUNTAINS AND WROTE SONGS ABOUT THIS LOVE IN THE LATE 70'S AS SHE PLAYED MUSIC AND EMBRACED THE COMMUNITY OF MAMMOTH LAKES CALIFORNIA.
JEAN HAD EXPERIENCED SOME GREAT SUCCESSES INCLUDING A YEAR WORKING WITH THE ROCK BAND "HEAD EAST", BEFORE THEIR HIT ALBUM "FLAT AS A PANCAKE", AND AN APPEARANCE ON THE "TONIGHT SHOW". SHE WAS BELOVED BY HER FAMILY AND FRIENDS AS WELL AS HER DEDICATED FANS.
JEAN WAS BEGINNING TO ATTRACT THE ATTENTION OF MAJOR RECORD LABELS WHEN HER LIFE WAS CUT SHORT SUDDENLY AND TRAGICALLY IN AN AUTOMOBILE ACCIDENT IN AUGUST OF 1978. SHE WAS 26 YEARS OLD.
ON THIS SITE YOU'LL FIND PHOTOS AND MEMORABILIA. YOU'LL ALSO FIND A PAGE FOR THE FRIENDS AND FANS OF JEANS TO COMMUNICATE WITH EACH OTHER AND US, HER FAMILY, TO SEE WHERE WE ALL ARE NOW, 30 YEARS LATER. WE WOULD LOVE TO HEAR FROM YOU AND ANY MEMORIES YOU HAVE OF JEAN IF YOU KNEW HER. BUT WHAT WE'RE MOST EXCITED ABOUT IS THAT NOW WE HAVE SOME OF JEAN'S LIVE PERFORMANCES REMASTERED AND AVAILABLE ON CD. CLICK ON THIS LINK TO PLACE CD ORDERS. WE'VE INCLUDED JEAN TALKING AND INTRODUCING HER SONGS AS WELL.
THIS LINK IS TO AN INTERVIEW WITH JEAN JUST BEFORE SHE DIED.
WE WELCOME ANY COMMENTS ON HOW WE CAN IMPROVE THIS SITE AND WE HOPE YOU WILL SHARE YOUR MEMORIES OF JEAN WITH ALL OF US.